Beautiful Places in Louisiana When we think about Louisiana the first thing that comes to our mind is its annual Mardis Gras celebrations and excellent entertainment. Besides that, Believe me, there are a lot more thing to explore about Louisiana.
At first, we can start with its geography. Louisiana shares land borders with Texas, Arkansas, and Mississippi. Louisiana is the 31st-largest  state, it was named in honor of King Louis XIV. The united states buy it from France for $15 million dollars in  1803. Maybe that's why we see a different legal system and culture in Louisiana which is uncommon in other states in the USA. It still retains its old tradition which is derived from France. For example, it's the only state in the UK which still acts under the Napoleonic code, which comes from the original French emperor's civil code.
Also, when it's the turns to talking about Louisiana's weather, If you are lucky enough while you visit Louisiana, you can meet four different seasons in a few days. Because the weather in Louisiana is really too unpredictable. The first day of your visit may become a sunny day and the second can turns into a wet and windy day.while visiting Louisiana don't forget to enjoy the taste of famous crawfish. Are you a person with much different passion? then Louisiana is the best place for you!it's a state with so much diversity, in week-long trip in Louisiana you can meet up with different types of food, history, culture, and nature.
But it is also common to have a dilemma about where to live after going to such a beautiful place. So, that's why here I add a list of 15 awesome places to live in Louisiana
1. New Orleans , Beautiful Places in Louisiana
The largest city in Louisiana with its Nickname the "Big Easy", New Orleans welcomes its visitors with the vibrant live-music scene, spicy, singular cuisine and different cultural traditions. It has a population of 391,495. Maryville-Fontainebleau is one of the best places to live in New Orleans. Here, educational standards are high and family life is easy, that's why median rent start from $1,154 which is higher than the state average of $ 1,062. But Lake Terrace and Oaks are much affordable, their rental averages are just $544 per month. We cannot forget about Audubon, which also looks to be another best place in  New Orleans neighborhood to live in. The Audubon neighborhood was also the home of the original campus of Leland University.
Next, Algiers Point is a location on the Lower Mississippi River in New Orleans with  Population of  3,022 and Median Home Value of  $ 285,800.
New Orleans is a 24hour party town. It's the treasurer for people who love big city life. People enjoy life there and value each other and friendship over material advancement.
2. Inniswold, Beautiful Places in Louisiana
The number two come with the name of  Inniswold. Which is part of East Baton Rouge Parish.
it has a population of around 5,000. Inniswold median rant price is $294,863, which is more expensive than 88.2% of the neighborhoods in Louisiana .but it's higher rate is worthy because of its lower-than-average crime rate and Positive job growth. Inniswold jobs have increased by 2.10%. As a result, Residents generally enjoy a good quality of life.
Inniswold public schools spend $12,592 per student, also the student-to-teacher ratio is really low. Parents can send their kids off to school knowing they'll be getting lots of attention with the best facilities.
There's a  great way of commuters too, Average Commute time is 21 minutes. which is a great support for busy city life.
3.LaPlace, Beautiful Places in Louisiana
The economy of LaPlace is expanding to a certain point where some companies are searching for new employees to complete high-paying and challenging careers. There are also some other reasons for what people select LaPlace as their living place. A fascinating cost of living structure exists for groceries, medical expenditure and others. Here in this city, the median family income is approximately $50,000 and the median home cost is also reasonable which is only
$140,000
4. Brusly
In the west baton rouge parish, we have the town of  Brusly which was established in 1901. Do you love sunny summers? then Brusly is for you with its high-income levels, low unemployment figures, and low crime rates. The median monthly rental price comes in under the national average at $765, The median income for a household in the town was $47,619, and the median income for a family was $55,100.Which show that it wouldn't  be a bad idea if you chose Brusly
You can get some fresh air and exercise in the two local parks.
Great for families, the brainy kids of Brusly have a 17% higher high-school pass rate than the average statewide figures. If you want a good education facility for your kid,  then you will love Brusly.
5. Kenner, LA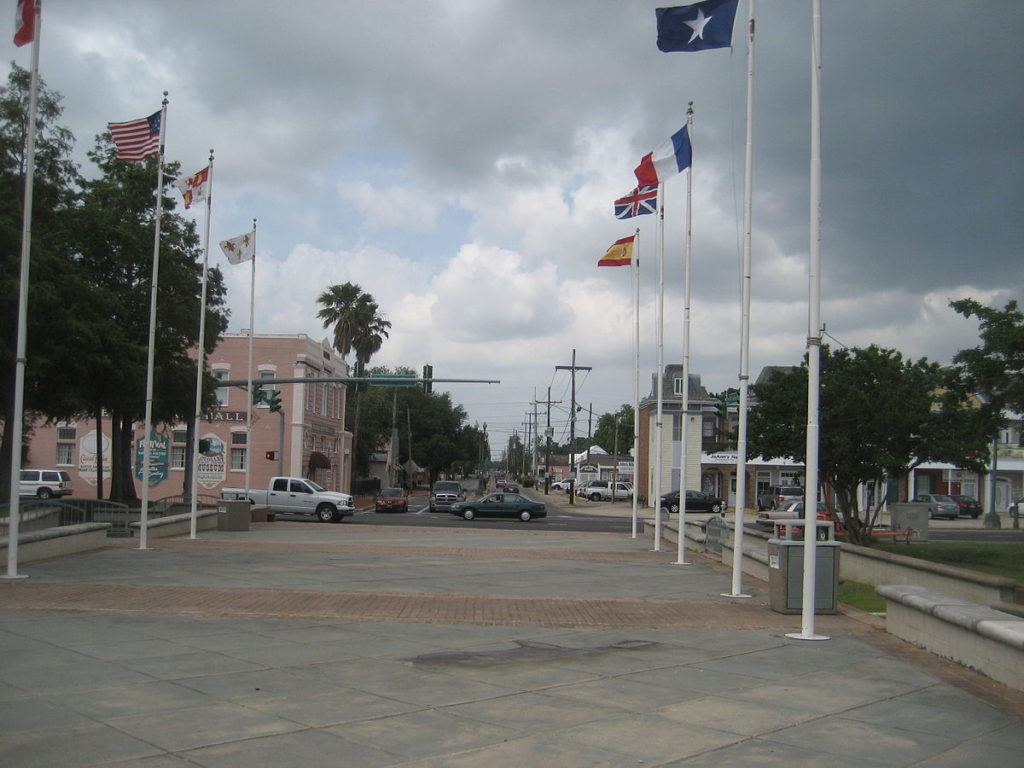 Situated on the bank of the River Mississippi, Kenner is familiar for its experienced inhabitants. This living-friendly city gives its population the opportunity of enjoying different events, festivals and outdoor activities all the year round. One can go anywhere from here as the Louis Armstrong New Orleans International Airport is nearby.
6. Scott Beautiful Places in Louisiana
Scott is the fourth largest municipality in Lafayette Parish, Louisiana,
it has a fairly large population of around 10,000,2,920 households, and 2,143 families residing in the city. 
The median income is under $49,000, which seems not the highest earning areas on the list. But if you look at the quality of life and price of daily necessities with high employment rates you will love to choose Scott. Also, Scott has a blessed nature which will help you to stay fit. Past accolades additionally embody awards within the Clean town contest.
7. Baton Rouge
in number five, we have the city of stunning river views and strategic location, Baton Rouge!
The state capital and second-largest city of Louisiana.
Vibrant culture, a famous food scene is these sounds too good to you? and impossible to find together? don't lose hope is you have baton rouge and here it is a simple lifestyle.
But do you think it comes at a high price? absolutely not the city offers everything on a low cost comparing to other cities .if you are a person who loves the education industry, then it will be the best fit for you. The city is a major center for the medical, industrial, shipping, research, and petrochemical industries, and the technology industry is flourishing and seeing rapid growth.  for this reason, there are plenty of job opportunities as well. with its wide range of job opportunity you can guess easily that it has a booming economy.if you are a  young entrepreneur it a blessing to come in baton rouge. you will definitely get some good experience in your work life.
but, hold on, don't think baton rouge is all about work and study! it also has other fun things. Baton Rouge residents celebrate their city throughout the year with festivals, many of which are free and open to the public.
8. Youngsville Beautiful Places in Louisiana
Are you a person who wants to live in a small city? Youngsville can be found in Lafayette Parish for you. The population of 10,109 enjoys a suburban vibe coupled with the facilities. Youngsville has become known as the happiest place to live &  work.The average age of the local population is 32 which seems pretty energetic. Maybe that's why the city's name is so youthful. Youngsville has been the fastest growing town in Louisiana from 1990 to 2005.It has a population of 8,105. the median cost of home ownership is $220,900.p Youngsville always welcome peace-loving people with it's a friendly atmosphere.
9. Westminster Beautiful Places in Louisiana
People who want the city's opportunities and peaceful suburban life together, they can come to  Westminster.
it's a great place for a student with it's two major universities close to hand. Are you willing to choose a city with the best educational support? then why not to choose Westminster? with its educational high rate, it has a low crime rate.
The total number of crimes is a whopping 81% lower than the state as a whole.
Although the high living costs, after calculating the educational facilities I think you will definitely choose Westminster.
Beautiful Places in Louisiana
10. Mandeville
Mandeville is a small city in St. Tammany Parish, Louisiana, it's a part of the greater New Orleans metropolitan area.
Everyone knows about its world's longest continuous bridge that crosses over water.but.it won't be the only reason to move into the city.the population is nearly over12,100 with Low rates of crime, high graduation rates, pleasant weather, and good household income. Lake Pontchartrain in Mandeville provides great pleasure for all types swimmers and boaters. Also .there are waiting for plenty of restaurant for you which contains high to cheap rate food with delicious taste.
11. Belle Chasse Beautiful Places in Louisiana
 Belle Chasse is one of the biggest towns in Plaquemines Parish, near the edges of the Mississippi River. With its high price of renting it's not a place for the first choice.it's median rents are $1,130 per month in Belle Chasse, while the average home costs in the region of $227,200. The affluence of the area can be seen in the median annual income for a household: $66,730.if you are not worrying about renting price and want to have fun then belle chasse is not a bad idea for you!
 Belles Chasse has great fishing spots, a shooting range, various sports facilities, a dirt-bike track.it's also restaurants with some of the best Cajun food.beside that, you will have a chance to enjoy   Crawfish Fest, Orange Fest, Gamers Fest, and more!
12. Elmwood
 in Jefferson Parish, Elmwood has a population around 4,700. The population density was 1,159.0 people per square mile. Its a place for people who want to live in a place with fewer people and lower crime, excellent amenities, and pleasant weather. while talking about a fan, biking is a good opinion. Elmwood becomes bike friendly in recent years which means it nature will be less polluted than other cities. Many of Elmwood streets has been re-designed for the bike community.
Housing and transportation costs are slightly higher than the national average, but lower health care, utility, and grocery bills bring average day-to-day living costs just below the national average. After calculating all price it seems an easy go for most of the families.  Renters can expect to pay in the region of $1,075 for their home.
13. Prien
There are many cities that seeking rapid growth recently, Prien is one of them.
it's is located in Calcasieu County and natural attractions in the locale include Prien Lake and Lake Charles.it is a city for every kind of people.whether you are young/old this city will be best for you.it's one of the best places to buy a house and one of the top places to raising a family .which makes it an all-rounder cities. Communication also seems much better than other cities.
 A typical Prien person spends just 22 minutes a day commuting. also, if you are looking for a place with high median incomes. The city will offer you some great opportunities for having some extra cash in your pocket.
14. Abita Springs
Abita has been long famed for its artesian waters and seasonal varieties of beer. This picturesque town is also well known for simply being an incredibly charming main street community.  if you go to Abita Brew Pub you can check out the menu of crawfish cakes, burgers, salads with the beer.
Abita Springs is located in St. Tammany Parish. Home to around 2,530 people with its affordable housing rents.
abita springs also has UCM Museum and Abita Brewing Company. A cultural highlight is the Abita Springs Opry, an organization that works to preserve and promote Louisiana's musical heritage. I think visiting  Abita springs will be a remarkable memory for you!
15. Shreveport
Situated on the Red River, Shreveport is the educational, cultural and economic hub of Ark-La-Tex. It is third in population in Lousiana. Shreveport is cheaper than the US average. Housing is one of the key factors in the cost of living differences. The median home price is 102,100 dollars.
16. Destrehan
In number 14 we are talking about The city of restaurants, malls, bars, and museums, can you guess the name? yes, it's Destrehan. Destrehan is a census-designated place in St. Charles Parish, Louisiana. Destrehan's median monthly rents are $982, which is $55 higher than the national average. The average household income is around $13,000 more per year.it's one of the state's safest areas, which means you don't need to worry much about your safety! After safety we can talk about education, it's the most education-friendly place in Louisiana. if you are a  person who loves nightlife then it's not suitable for you!
  But if you are looking for good housing, education, and work opportunities  Destrehan could be a great ideal for you.
17. Lafayette
Located in Cajun Country in southwestern Louisiana, Lafayette is the fourth-largest city in the state. it's a cultural hotspot with the population of 125,000. The city has a long history as the state of Louisiana,  which can attract anyone.
Lafayette resides in an area called Acadiana, which is known as the Cajun Heartland and is the unofficial Cajun Capitol of the south. Lafayette has almost one-third of its population below 34, which means it a friendly area for young adult peoples.it's also has
Beautiful Places in Louisiana Median rents around  $800 a month, and home prices, at $173,900. which is below the country's average. Also it unemployment percentage is lower than other cities in the states. This city has it's 95% of the population employed. Which is more than impressive!
18. Metairie
Want to meet new people with ethnic and racial diversity? Metairie has more ethnic and racial diversity than many other parts of the state.
Sandwiched between New Orleans and Lake Pontchartrain, Jefferson Parish's Metairie has a farming heritage.
 The green nature of this city helps to break up the apartment blocks and other tall buildings. like Belles Chasse Metairie also has a sporty vibe. The New Orleans Baby Cakes baseball team is based in the area and the NFL team of New Orleans Saints train in Metairie.if you want to be fit and healthy then you can try local basketball courts, football pitches, and baseball grounds.
With a population at the 2010 census of 138,481, Metairie is the largest community in Jefferson Parish.
 The crime rate is lower than the state average by an impressive 47%. As of the 2000 Census, there were 39,073 families residing in Metairie.it has a fairly high renting rate at $210,900 (median).
19. Lake Charles Beautiful Places in Louisiana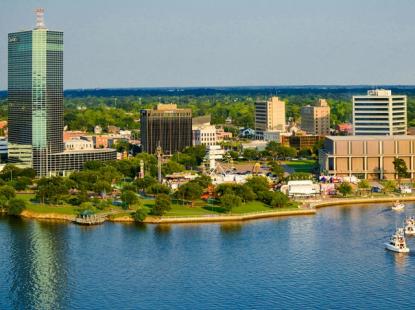 Lake Charles, settled on grade plain regarding thirty miles (48 km) from the Gulf of North American nation, has associate degree elevation of thirteen feet (4.0 m),[11] and is found on the banks of the Calcasieu River in southwestern Louisiana. It borders both Lake Charles and Prien Lake. Contraband lake, Henderson Lake, and English lake flow through town. Oak trees and pine trees dot the landscape, because the lumber business, once the most economic engine of the world, will attest to. The Calcasieu Ship Channel, that permits massive ocean-going vessels to sail up from the Gulf, additionally borders town.
20.Monroe
Situated in Green county, Monroe has a population of 49,968. The living cost here in Monroe is below the US average. The median family income is $39,698 and the median home value is $123,400. This information will give you a good idea of this city's affordability. Ethnic diversity, as well as important fact and figures. make this place in Louisana best for living